ANIMALS
At Reptile Encounters we believe in inspiring students to take an interest in the natural world. Thus, we will dazzle them with enriching
information while they interact with our captive-raised, Australian animals. It's important to instil respect for nature at an early age while
preserving the idea that conservation is necessary in maintaining Australia's rich wildlife.
Cheryl - Spiny Leaf Stick Insect
The Spiny Leaf Stick Insect is a herbivore feeding exclusively on eucalyptus leaves.
Rosie - Goliath Stick Insect
The Goliath Stick Insect has a pinky/red colour on the underside of their wings which they use to ward off predators.
Bazza - Giant Burrowing Cockroach
Giant Burrowing Cockroaches are also known as Giant Litter Bugs as they eat all the dried leaf litter on the forest floor, helping to turn over the soil.
Matthew - Flinders Ranges Scorpion
Did you know that Scorpions can glow in the dark, no one knows why they do this.
Tara - Tarantula
A Tarantula uses its hairy legs to feel, each little hair has sensory receptors on it.
Hermes - Hermit Crab
Hermit Crabs have ten legs however only 6 of these are ever visible, the other four are used to hold onto their shell.
Charlie - Giant Centipede
Giant Centipedes are venomous creatures, using their venom to subdue their prey. It also helps to start the digestive process happening.
Marty - Mertens Water Monitor
Mertens Water Monitors are predators feeding on insects, crustaceans & fish.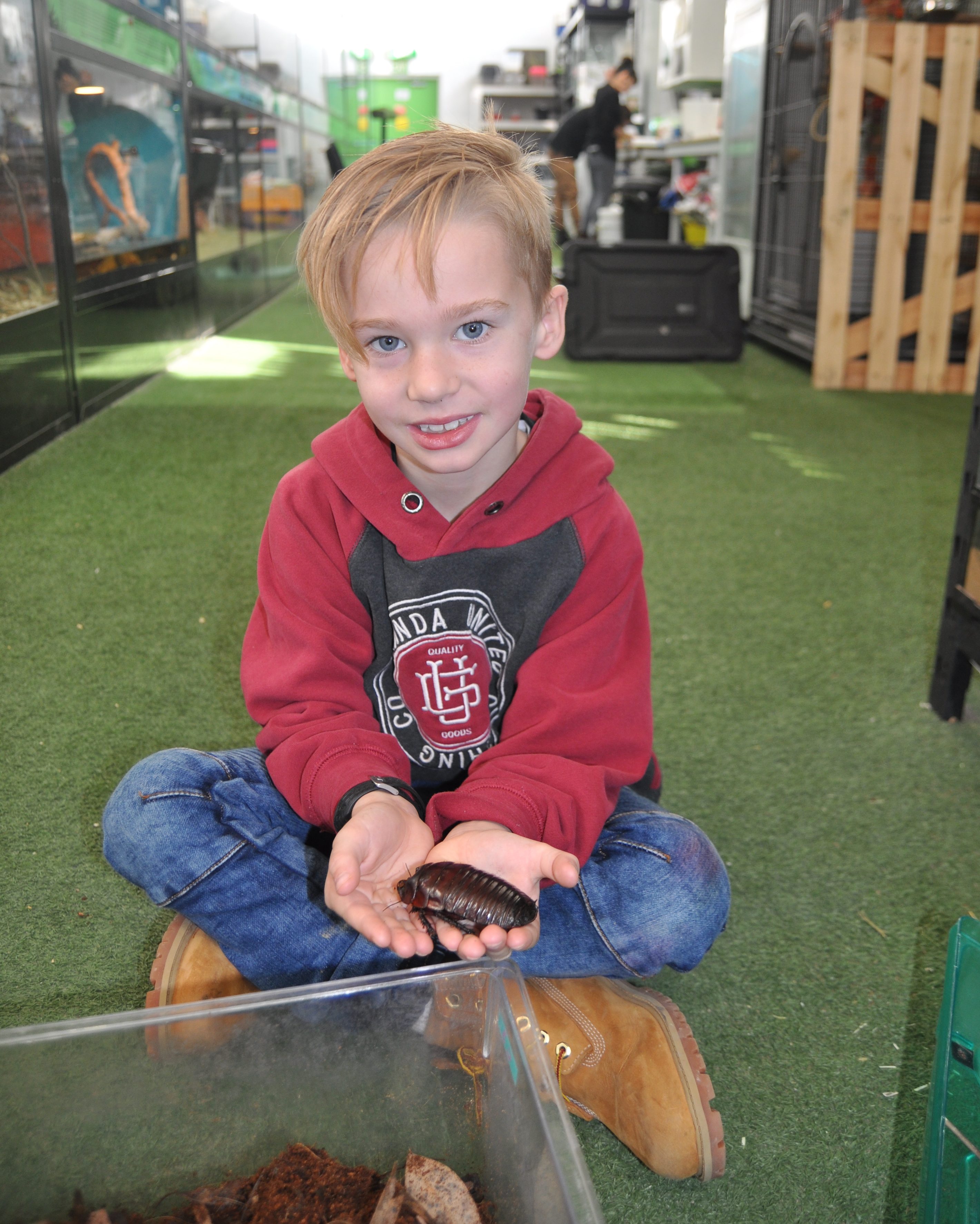 TOPICS COVERED
What do these animals eat?
How many legs they have?
What do they feel like to touch?
Discussion is based around body shapes, colour and texture.
For more information on preschool shows and bookings, check out our FAQs here.