Party Places
When throwing our legendary Reptile Parties we're 100% customer focused. We aim to be as flexible as possible and take away the stress of hosting a handful of hyper kids! An important part of making the day as easy and smooth as we can for you is offering a great choice of venues to suit your needs.
We'd be more than delighted to bring the party to your home, but in case you just don't have the space, or if you would understandably rather not have the rugrats tearing up the place, we have lined you up a couple of stellar options…
The HQ: Reptile Encounters Warehouse
2 Leslie Court, Burwood VIC 3125
We're over the moon to have opened our brand spanking new Reptile Encounters Warehouse and would love for you to join us here! It's a purpose built and child-friendly space that is just perfect for hosting the terrors. Better still, we have plenty of space for the ankle-biters, so your birthday child can invite up to 19 of their pals. No one needs to be left off the birthday party invitation list!

Parties here at Reptile Encounters HQ last for a fun-filled 1 ½ hours and we have time slots of 10:00-11:30 am, 12:30-2:00 pm and 3:00-4:30 pm. Doors are now open on both Saturday and Sunday! And you can to either bring your own party food or hire our BBQ, so the little ones definitely won't be going hungry, and luckily you don't have to worry about ferrying them all to the local Macca's. So drop us a line pronto to get your uber-cool reptile filled party in the diary!

Party slots at 10-11.30am, 12.30-2pm and 3-4.30pm
Open both Saturday and Sunday
BYO party food or BBQ Hire available
Space for up to 20 children
Or…
The Fabulous Chesterfield Farm
1221 Ferntree Gully Rd, Scoresby VIC 3179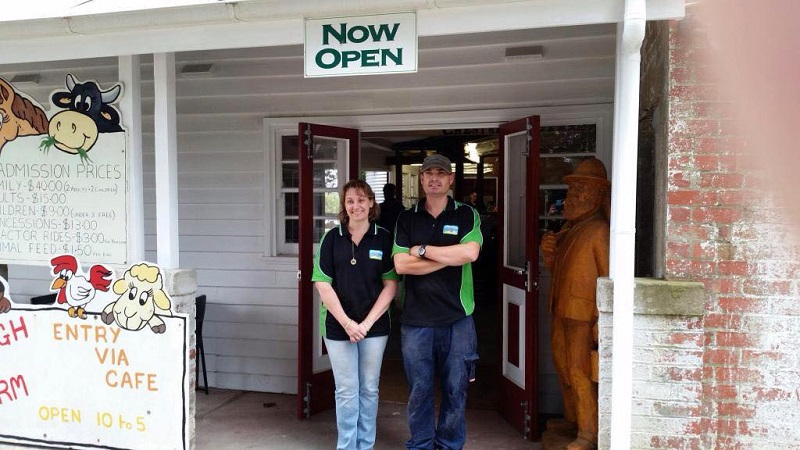 We're totally stoked to have teamed up with the wonderful folk at Chesterfield Farm. Offering you a chance to make your kid's birthday truly magical, take your choice of a bouncing Reptile Party, a Snake Party or Wildlife Party, AS WELL AS full access to the super Chesterfield Farm!
Chesterfield Farm boasts plenty of undercover party areas so there's no chance of the day being rained off and, with tonnes of wide open spaces, the kids will be able to burn off those slabs of birthday cake by running around until the sun goes down! The farm also has a host of animal attractions to compliment our own awesome posse of reptiles.
The littles ones can cuddle with cuties at the baby animal nursery then swing by to see emus, goats, deer, calves and many more snacking at feeding time. But the fun doesn't stop there, you can catch tractor rides, watch the incredible sheepdog in action and even bottle feed adorable lambs and goats!
Just like at our Reptile Encounter HQ in Burwood, Chesterfield Farm has BBQs for hire for when the little nippers get hungry, but you're also welcome to bring your own party food. To make life easier, we can also take care of the catering at either venue!
Here's the lowdown of what's on offer:

• Animal feeding with emus, goats, deer, calves and more!
• Gift shop and charming café
• Super-cute baby animal nursery!
• And of course our fun farm activities including sheepdog work (weekdays at 1:00 pm), shearing demonstration on selected days, cow milking (weekdays at 11:30 am), and bottle feeding some of our lambs or goats!
• Tractor rides daily at 10:15 am and 12:30pm
• All-weather lunch/picnic areas and $5 BBQ Hire facilities
Please Note: All Extra Adults and Children will be charged at General Admission Prices, which includes a tractor ride.
All Bookings include:
• A reserved area for the day
• Party invitations (upon payment of deposit)
• Free animal feed and tractor ride for party children
• A gift for the birthday child