All Testimonials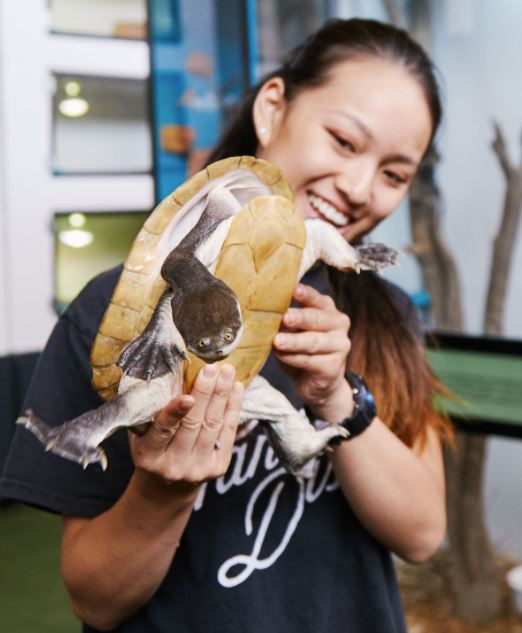 Aurelia Gonasillan
5 stars
"We booked a Reptile Encounters show for our son's 5th birthday party and it was a massive hit! Both the kids and the adults were so excited by all the different animas they got to meet up close. The team were very professional and answered all our questions. Highly recommend it!"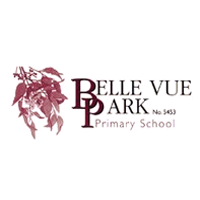 Dannii Blundo
Hi Josh, Just a big 'Thank You' for your presentation today. The children got so much out of it and really enjoyed the experience. The way you engaged the students and remembered so many names was great! We will definitely think of Reptile Encounters in the future when we cover this topic. Thanks again, The Prep – 2 Students and Staff From Belle Vue Park Primary School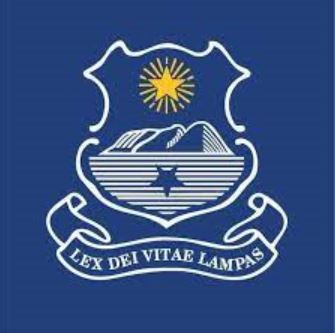 Stephanie
Presbyterian Ladies' College
Kara was fantastic and was able to tailor the incursion to meet the curriculum unit of 'Adaptations'. She gave the presentation in an engaging way to the students and was extremely knowledgeable about all of the animals. This is something we will definitely book again in the future.

Carl Gustus (Volunteer)
"It has been a great experience and has opened up more pathways to different places in the animal industry. I have learnt about how to look after many different animals from snakes to possums, their dietary requirements, and enclosures that are needed for them to have a good life in captivity."

Martin Duckhorn (Work Experience Student)
"Taking part in daily operations has been incredibly fruitful in my development with learning about native husbandry. I have learned ample volumes about both snakes and lizards with Jenna, Carl and Leah, who have all been great in helping me."

Geneve Manning (Work Experience Student)
"My favourite placement!" I enjoyed being actually able to handle the animals and learn about general husbandry for native pets-something I have never learnt before."

Ashley Meakin (Volunteer)
"During my time at Reptile Encounters I have had a huge amount of hands-on experience with Australian wildlife. I have been lucky enough to work on most of the different rounds, allowing for interaction with a range of native species. I have had fun every single day I volunteered, and when combined with the friendly and welcoming staff, it makes for a one of a kind experience."

Pamela Lawson
"Thank you Fay for a wonderful experience. Eliot was absolutely delighted and I was so thrilled he had such a great time. He declared it the best. And said you were such a friendly woman. Again, thank you so much."

Ranger Participant
My overall experience was really, really cool. I loved holding the snakes and watching the croc feed. I was frightened by the spiders but thought they were cool. I learnt how we can help our animals.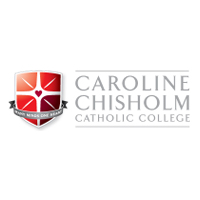 Jade Vo
Teacher, Caroline Chisholm Catholic College
Hi Josh,
I just wanted to pass on some feedback about Tia and Jess who ran the incursions today at our school they were amazing in delivering the content and animal presentation. The students thoroughly enjoyed it and we are very happy with the quality and energy during the sessions. The students could not contain their excitement. Thank you again for delivering such a wonderful incursion for our students and we will definitely be seeking more of your programs in the future.
Thanks again,
Jade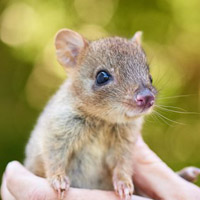 Kerry Muratore
Hi there,
On Saturday, we had Jess come to do our son Antonio's 10th birthday. What an amazing experience for our animal lover!! Jess was such a delight to have in our home, and gave us the most amazing show. All the children were enthralled and entertained the entire time along with the adults too. She was patient, friendly and had such a wealth of knowledge on all she spoke about. Thanks so much Jess for providing Antonio with the best party ever. We will be recommending reptile encounters to all our family and friends.
Many thanks again
Kerry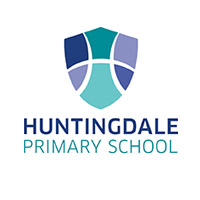 Maria Perrella
Huntingdale Primary School
Thankyou Reptile Encounters for 2 memorable sessions with our Japanese High School students, visiting from Japan. They had a great time being introduced to Australian animals. The highlight was being able to hold the huge python called Tiny. Lots of squeals and laughs from our Foundation students who also joined the sessions. Thankyou once again. Highly recommend.
Templestowe College
Templestowe College Animals Program
On Friday the 4th the TC reptiles class was treated with a reptile encounter from the great guys out at Reptile Encounters. They sent out some beautiful animals from crocs to stick insects; there was great variety. All students seemed to enjoy the show and learn something new.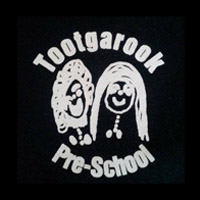 Deb Varkevisser
Director, Tootgarook Preschool
Dear Josh,
I just wanted to communicate with you, regarding our recent Reptile Encounter. I have to say it was the best show, of this type, I have experienced over my many years of teaching. The children, staff and parents, who were present, all thoroughly enjoyed your informative and well-thought-out presentation. The children were totally engaged throughout the show. Our four-year-old groups have done some great follow up literacy work, sharing their impressions and emotions regarding handling the animals. There has been much talk about cold-blooded reptiles, warming themselves in the sun. Charlie, the crocodile and Tiny, the Olive Python were definitley the favourites, though Pancake, the turtle, figured in many of the discussions too. Thank you so much for your sensitivity towards the more timid children and your "super encouraging" attitude, which led several children to touch animals they had initially refused to interact with.
We will be looking to book your company in 2014 for future visits to our centre.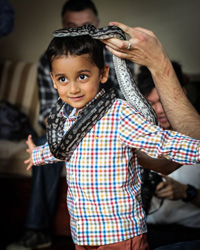 Dhanisha
Hi Josh
Just want to let you know that everyone of the kids and adults had a awesome time during the reptile presentation on Saturday. Simon was absolutely fantastic with the kids and the way he had us all captivated. Everyone at the party commented on what a great presentation it was and how great Simon was.
Please thank Simon again for us because he really made my sons party memorable!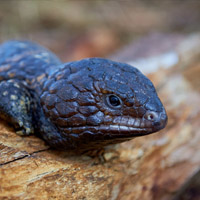 Donna
Squids Family Day Care
Squids Family Day Care would like to thank Reptile Encounters so much for an awesome show. The children had the best time and I would highly recommend this show to other Educators and Early Learning providers. We had 19 children aged from 3 and under and Bronte made sure they were all included and got to have a touch/hold of the animals. She answered all questions with patience and knowledge and was very good with the little people. We will definitely get you back for another show. So again thanks for an awesome experience, from Donna and the terronaughts xx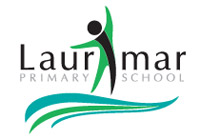 Laurimar Primary School
Hi Adam and Josh, I'd like to convey my thanks to the pair of you for the excellent presentation last week. All the prep teachers were similarly impressed and asked to send their thanks as well. The writing, drawing and talking that took place after the show was amazing. The kids are still buzzing. The amount of information they retained has also amazed us. Thanks again. See you in 2 years. Robyn Greenwood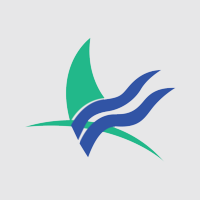 Neralie Thorp
Public Relations Manager
Dear Josh
Just a formal thank you following our phone call today. The Kids Christmas party on Saturday was a huge success in the most part due to your involvement. It's sometimes a little hard to think up new concepts but ringing you was the best thing. Easy to organise and engaging for one whole hour as well as educational with a huge wow factor. Thank you for helping make my job an easy one and for engaging with our staffs children and we hope to see you again sometime.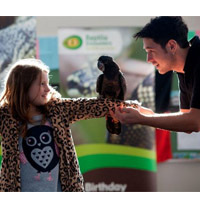 Blair Colwell
City of Whittlesea
I first came across Reptile Encounters when you delivered a show at my work place for young people with a disability. I was so impressed that I thought I would hire your show for my nephews third birthday. In many families, the position of favourite uncle is highly coveted, and competition can be ruthless. This is particularly the case in my family.
I am happy to say the show was a hit enjoyed by the whole extended family, not just the children. Simon, our facilitator, was able to keep the children engaged and entertained while still relating to the adults. He skilfully involved the whole party, even those reluctant. I would highly recommend your show to friends and colleagues, for a whole range of events. I wish you all the best in the future.
P.S. I particularly liked Simon's comment about Collingwood football club supporters having two heads when he removed the shingle back lizard from the bag. That was a nice touch.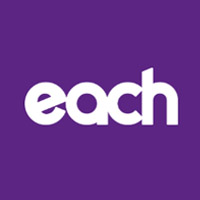 Emily and Tammy
EACH Social and Community Health
Just wanted to thank you again for your generosity. We really wanted to offer the girls a special way to celebrate the completion of a therapeutic group which involved exploring how depression and anxiety affects their relationships and self esteem- what better way to do it then by letting them challenge their fears and preconceived ideas of who they are. The girls were able to touch, learn about and have photos taken with the reptiles. Dan was extremely engaging and was great at getting everyone involved in some capacity. Our girls provided us with awesome feedback, were extremely proud of themselves and had a memorable experience to take away.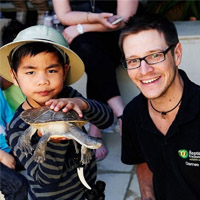 Madeleine Vezis
I booked Reptile encounters for my son's 3rd birthday party after finding them online. My son LOVED the show even if at first he was a little scared. All the kids got to touch all the animals and really enjoyed the show. Us adults also found the light humour in show entertaining. My son enjoyed the show so much, that we booked Reptile Encounters again for our Mother's Group Christmas party!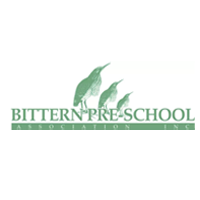 Stephanie Davie
Bittern Preschool
Hi Josh, Thank you very much to Cath who presented at our Kindergarten last week. Her session was very informative and we are now looking into getting our very own Leaf Stick Insect as a Kindergarten pet – very much inspired by your incursion. Thanks again, Stephanie Davie Bittern Preschool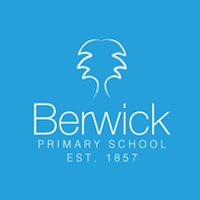 Cindy and Jacinta
Berwick Primary School
It's a hard job to keep a group of 36 boys, sitting for an hour, keeping them engaged and entertained. However, Josh made it look easy. The variety of reptiles, with Josh's knowledge and added sense of humor, had all the boys intrigued and focused on every bit of information. The show was highly interactive, every single child was able to get up close and personal with Zara the olive python, Tetley the turtle, Betty the crocodile and lots more. Couldn't recommend highly enough for school incursions and birthday parties.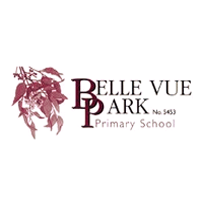 Dannii Blundo
Belle Vue Park Primary School
Hi Josh, Just a big 'Thank You' for your presentation today. The children got so much out of it and really enjoyed the experience. The way you engaged the students and remembered so many names was great! We will definitely think of Reptile Encounters in the future when we cover this topic. Thanks again, The Prep – 2 Students and Staff From Belle Vue Park Primary School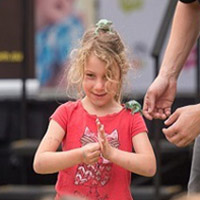 Kirsty
Hi Josh, I just wanted to write and let you know how wonderful our party was on Saturday. Cath was great and kept the kids attention the whole time – which is tough with 25 six year olds!! All of the kids loved it and the parents really enjoyed themselves too. Thanks again for a wonderful show.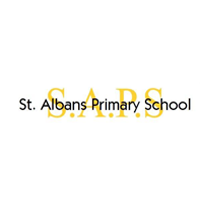 Lisa
St Albans Primary West Esplanade
Hi Josh Just wanted to let you know the reptile shows were excellent and Adam was fantastic with the kids he kept them engaged and remembered their names. He told them important information and asked good questions and listened to them. He did a really good job. The staff were very impressed and the children enjoyed it all. Just wanted to let you know we'd recommend you guys to anyone. Cheers Lisa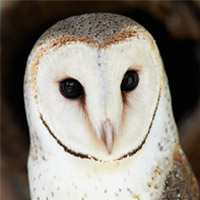 Michelle Robinson
Dear Josh, Please pass on my thanks to Darren who did a tremendous job yesterday at Tomas' birthday party. His presentation was fun and very interesting for both kids and adults. We all had lots of laughs and were amazed by the wonderful wildlife. I am sure we all learned something that we didn't know. Lots of parents commented to me what a great and educational show it was for the kids. All the very best and thanks again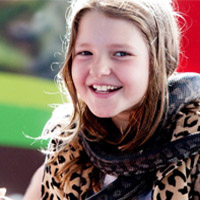 Narelle
Just letting you know that Mitch had the best birthday ever and the boys all had a great time. They didnt stop talking about it. Adam did a FANTASTIC job and can you tell him THANK YOU again. I certainly wont forget the day as its not everyday the mother of the birthday boy gets weed on by an olive python and my husband had great delight in telling all the parents. It was the best money i have ever spent on a birthday. Thank you again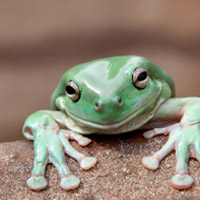 Patricia
I wanted to thank Adam for his presentation at Aidens 3rd birthday on Sunday (10/7 1pm). Aiden and the kids LOVED the show (the parents also were captivated by the reptiles!) The show was fun and educational which was the perfect combination. It was fantastic to see Adam encouraging those kids that were a little timid to touch the reptiles. Aiden woke up the next day and told me about a dream he'd had about one of the reptiles …at first I was afraid that he may have had a nightmare, I was waiting for a snake or crocodile attack version but instead he said he had a dream about him swimming with the 2 frogs he saw yesterday. Phew, I sighed a big sigh!! Thanks once again, it was a great introduction to reptiles for Aiden. He will have fond memories of his 3rd birthday forever!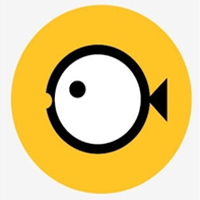 Petbarn Clayton Park
Reptile Encounters were the star attraction at Petbarn Clayton Park on Saturday 22nd of October. Customers were greeted by our display of insects, amphibians and reptiles. We also had Spencer the monitor, Betty the freshwater crocodile and Zara out for people to touch and hold.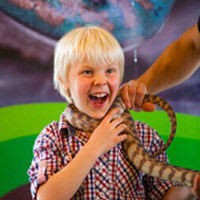 Rosie Giosserano
Hi Guys at Reptile Encounters, We had the wonderful pleasure of having you make my boys Birthday party a fabulous one on Sunday. We had Adam come along and make the show something special for my boys Damian & Anthony. We had extremely Happy kids all afternoon and they could not stop talking about all the things they had learnt and enjoyed. The feedback from the parents was wonderful, with many taking your information for their next party. I really did want to take the time out and THANK YOU for a wonderful show. Adam was WONDERFUL. Thanks again