Growing Better Humans
Pathways was formed to give kids and young adults an opportunity to fit in. With a shared love of wildlife, nature and animal therapy participants are able to experience what it's like to feel part of a community.
Since its inception, the Pathways Program has successfully assisted many participants, leading them on a journey of growth, improved wellbeing and the formation of life-long friendships.
Pathways is suitable for anyone over 15 that receives NDIS assistance. Not only will participants with disabilities get to learn all about our native flora and fauna, they will also be a part of a nature-loving community providing ample support and encouragement.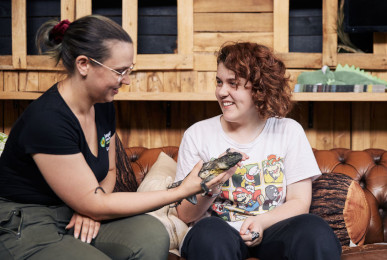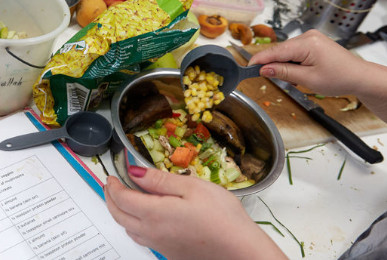 Animal Therapy
Zookeeping skills
Everyday life skills including laundry, food preparation and cleaning
Professional skill development
Socialising
Working as part of a team
Advocacy and confidence building
Fine and gross motor skills
Pathways Online – access the amazing Pathways community from the comfort of your own home. This program is designed to keep participants engaged and excited by our natural world. Getting to work alongside industry experts in the field.
The program includes these very special things:
3 Zoom events weekly with our wonderful facilitators and fellow participants, where you will learn about animals, get creative with some art therapy and get moving with activities like yoga. Best of all, you will get to meet a whole new community of like-minded people.
Activity packs that provide hours of fun.
An online community for sharing.
Access to Zooflix – our new Zoo streaming platform
BONUS: Be first in line for our Face to Face Pathways Zookeeper Program
For more information on our Pathways Online Program follow this link Sign up form
Pathways Face to Face – this program is held at our headquarters in Burwood. Where our degree qualified instructors work with participants one on one or in small groups.
The face to face program allows participants to work on the practical components of being a zookeeper. Some of the tasks include; preparing food for some of our 470 native animals, general husbandry and covering off on theory work.
Our curriculum can be adjusted to age and year level, and each unit has an assignment to complete. Once students complete our program they will receive a participation certificate.
For more information on our Pathways Program follow this link Sign up form